Comsys Web design offers unsurpassed quality websites in any niche.
PROJECT

RIME Raw Bar
SERVICES

Logo + Brand Design
Marketing Materials
Website Design

PROJECT OVERVIEW
RIME Raw Bar is a ski-in, ski-out raw bar experience with panoramic views of the mountaintops. It's a brand new destination dining spot at Deer Valley Resort in Utah, taking over the cabin location near the slopes.
The concept for RIME is unique, and I love the juxtaposition of a fresh seafood offering posed at the top of a snowy mountain. I've been lucky to work with Maggie Alvarez, one of the founders, on previous restaurant design projects, so I was really excited when she asked me to help design the brand for RIME.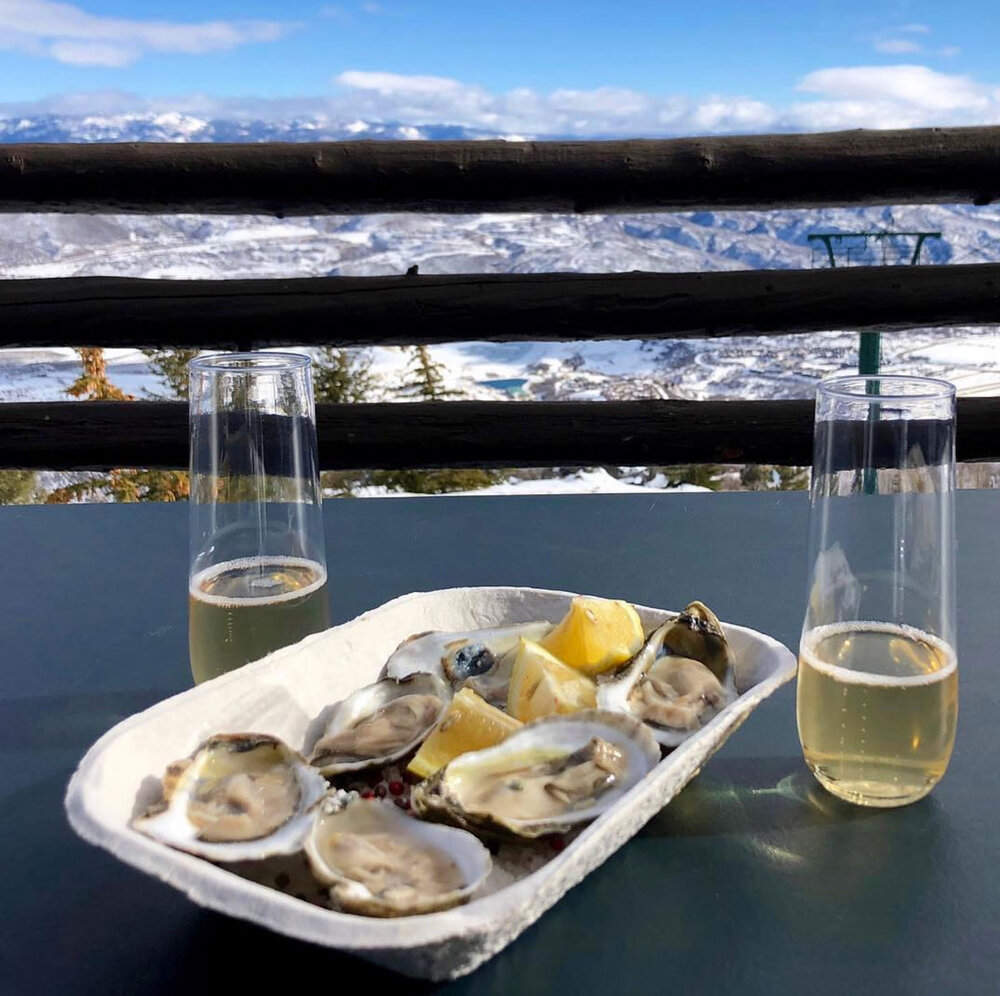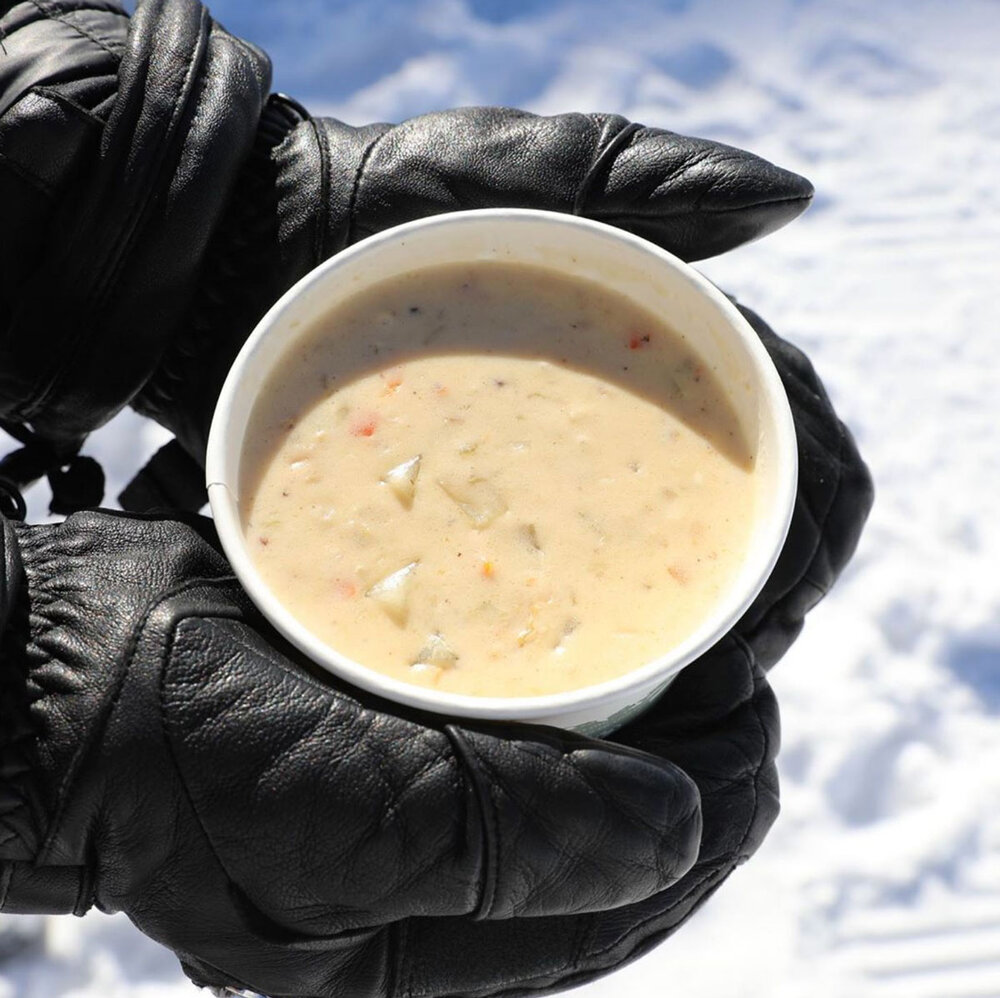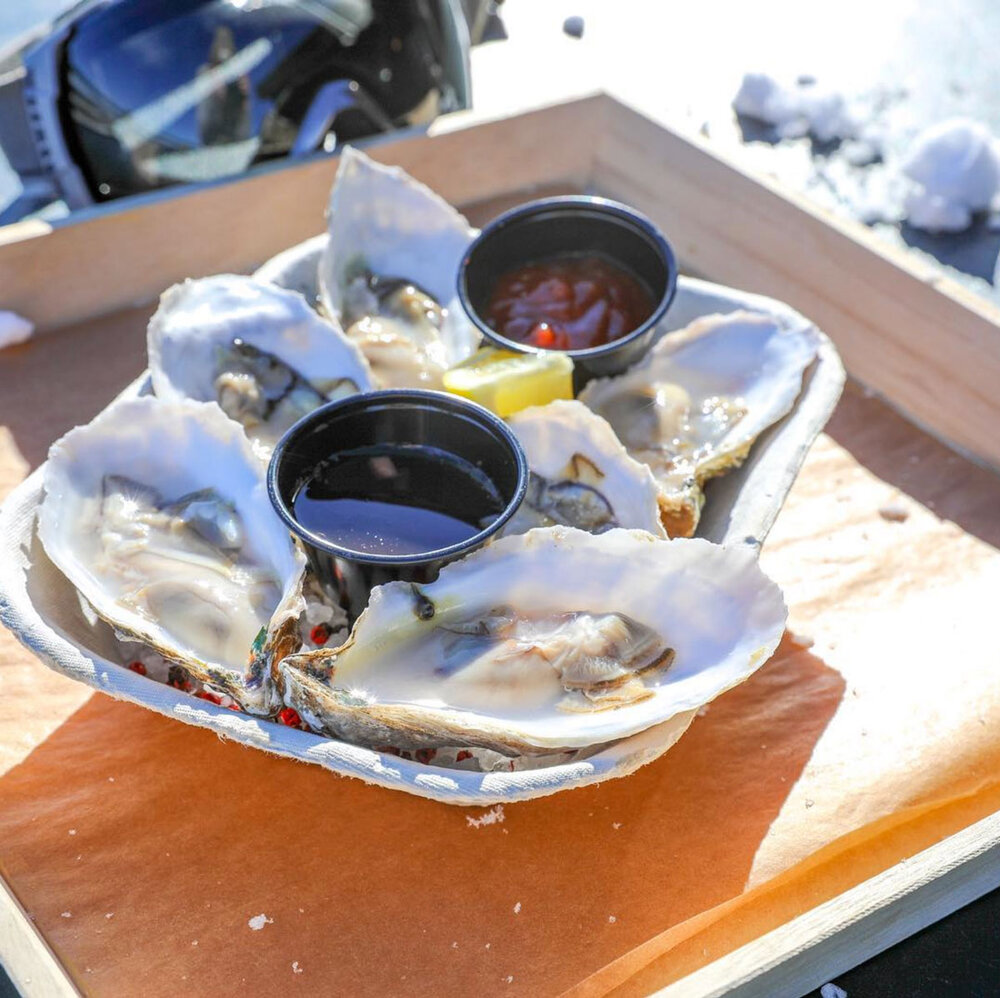 ---
Brand Aesthetic + Mood Board
Brand Adjectives
▾

CRISP
FRESH
MODERN
AUTHENTIC
AMUSED

Brand Colors
▾

COBALT BLUE
CHARCOAL GREY
RUSTED SALMON
LIGHT CREAM
NAVY BLUE
We started off the project with a mood board and color palette to help us determine the visual feeling of the brand before moving forward. I love creative business names, and RIME is no exception!
When I asked Maggie how they came up with the brand name, she said, "We wanted something that linked skiing/winter and sailing/ocean. We also wanted something that was short and crisp – one syllable. We chose RIME because it is a kind of frost which forms on a sailboat, as well as on trees in the winter. It is also reminiscent of 'Rime of the Ancient Mariner,' an epic poem about a sailor and we also liked how it is a homonym for 'rhyme.'"
The tagline "Wicked Fresh Seafood" couldn't be more appropriate! The RIME restaurant brand is positioned as a high end offering that is aimed to elevate the "fast casual" dining scene. The colors I selected are inspired by the sea, from elements like the deep blue of the ocean, to the cobalt blue of fisherman's rope. I also wanted to balance out the blues with a complimentary color, so I opted to go with an orange hue in the "rust / salmon" range. Blue and orange work really well together, and I love the way this orange hue alludes to the rust often found on a fisherman's boat AND a crab shell! We added gold for a touch of distinction, and to help elevate the palette.
Photo Credits: Amie | Lighthouse | Clams | Island Creek
---
Logo Design
Ideal Customer Profile
▾

AGE + GENDER
40 – 60
all genders
OVERVIEW
Well-travelled, enjoys food and wine, enjoys luxury but doesn't necessarily demand formality, familiar with a New England aesthetic.
VALUES
Quality ingredients, authenticity, and unique experiences.
The logo design for the RIME Restaurant brand in Park City needed to be higher end and crisp, while maintaining a sense of invitation and intrigue.
As Maggie said, RIME is about "not just a great meal, but a unique memory as part of their ski vacation. Deer Valley's food and beverage offerings are often noted as part of its success. This isn't your usual cafeteria style ski resort food. Our concept elevates that even more – 'We had an incredible ski vacation at Deer Valley and in the middle of the day, we had raw oysters and lobster rolls and champagne!'"
For the primary logo design, I created a unique logo mark that incorporates a few elements into an overall abstract design. First, the outline of an anchor is used, with the rounded shape of a fish with scales and an eye being placed in the middle. These elements come together to form a cohesive mark that is distinctive and memorable, and ties into the overall concept of RIME offering the freshest of seafood. We paired the graphic portion of the logo design with a crisp serif font that helps make a bold statement. I love the way the tagline also works into the overall design, nestled just under the main words. This logo can be used with or without the tagline for various design situations.
---
BRAND BOARD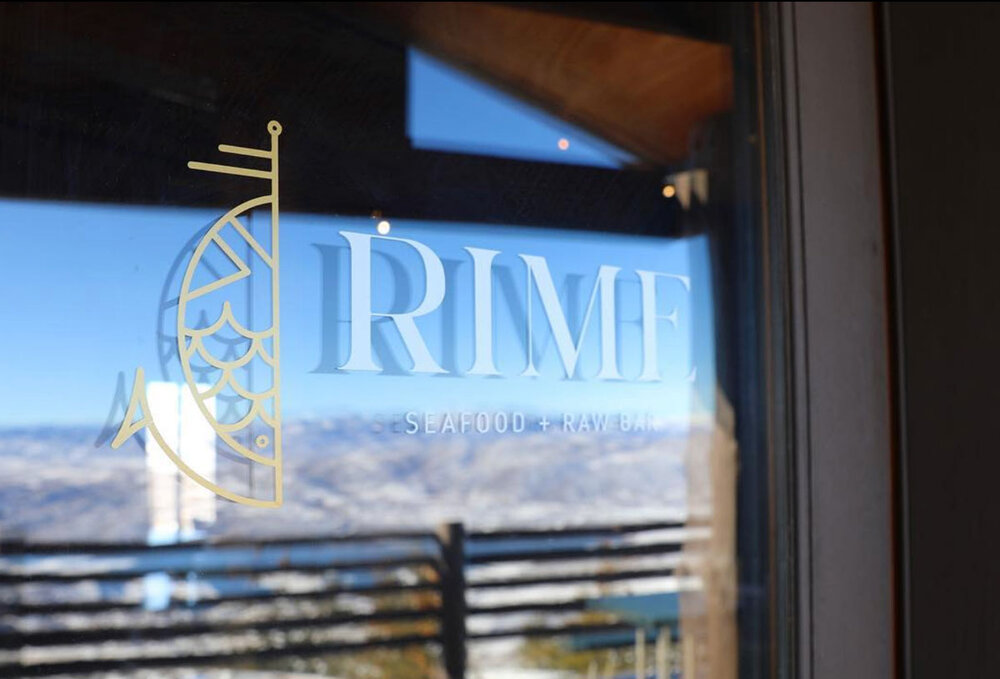 Marketing Materials + Collateral Design
Flyer Design
Poster Design
Restaurant Menus
Check Presenter Design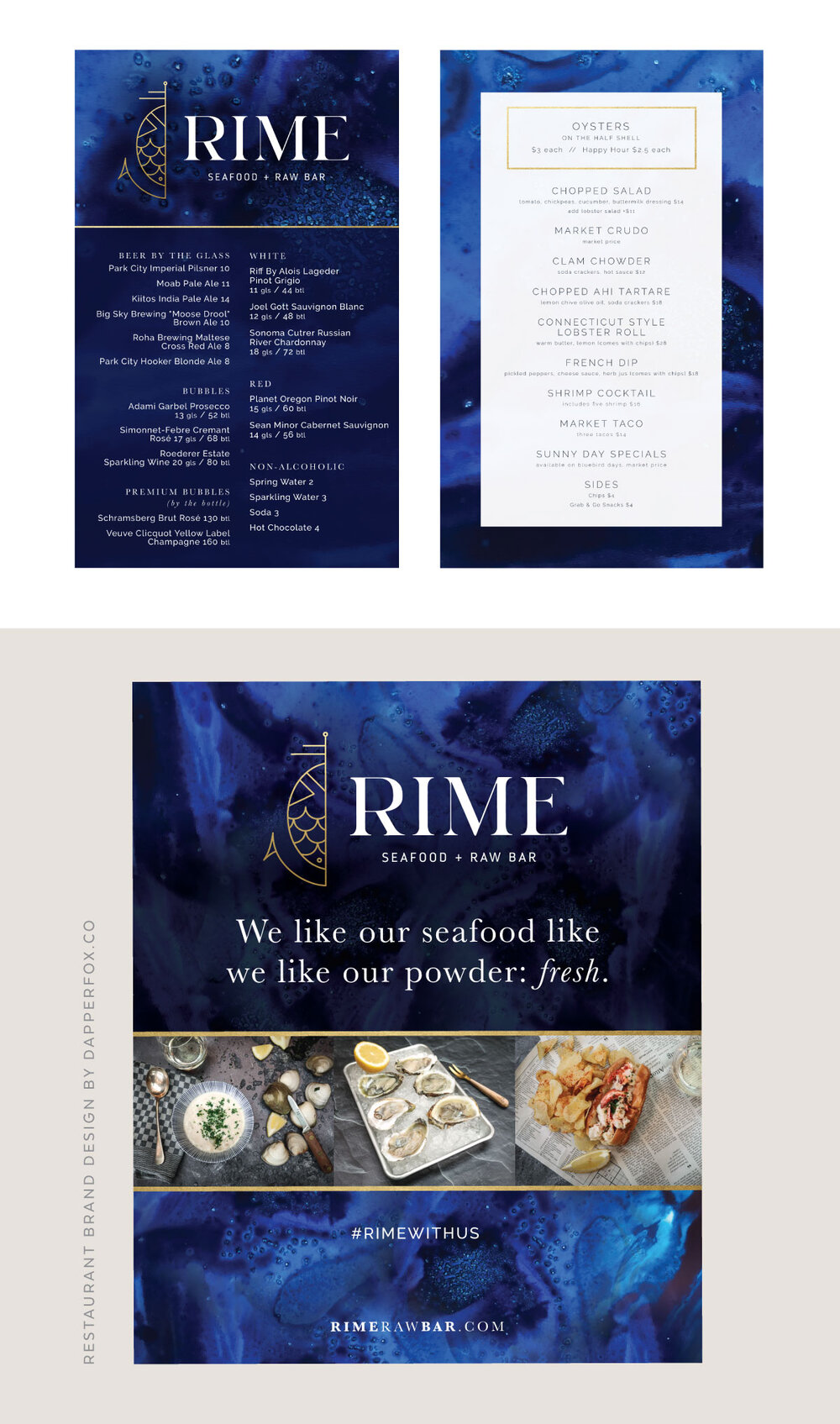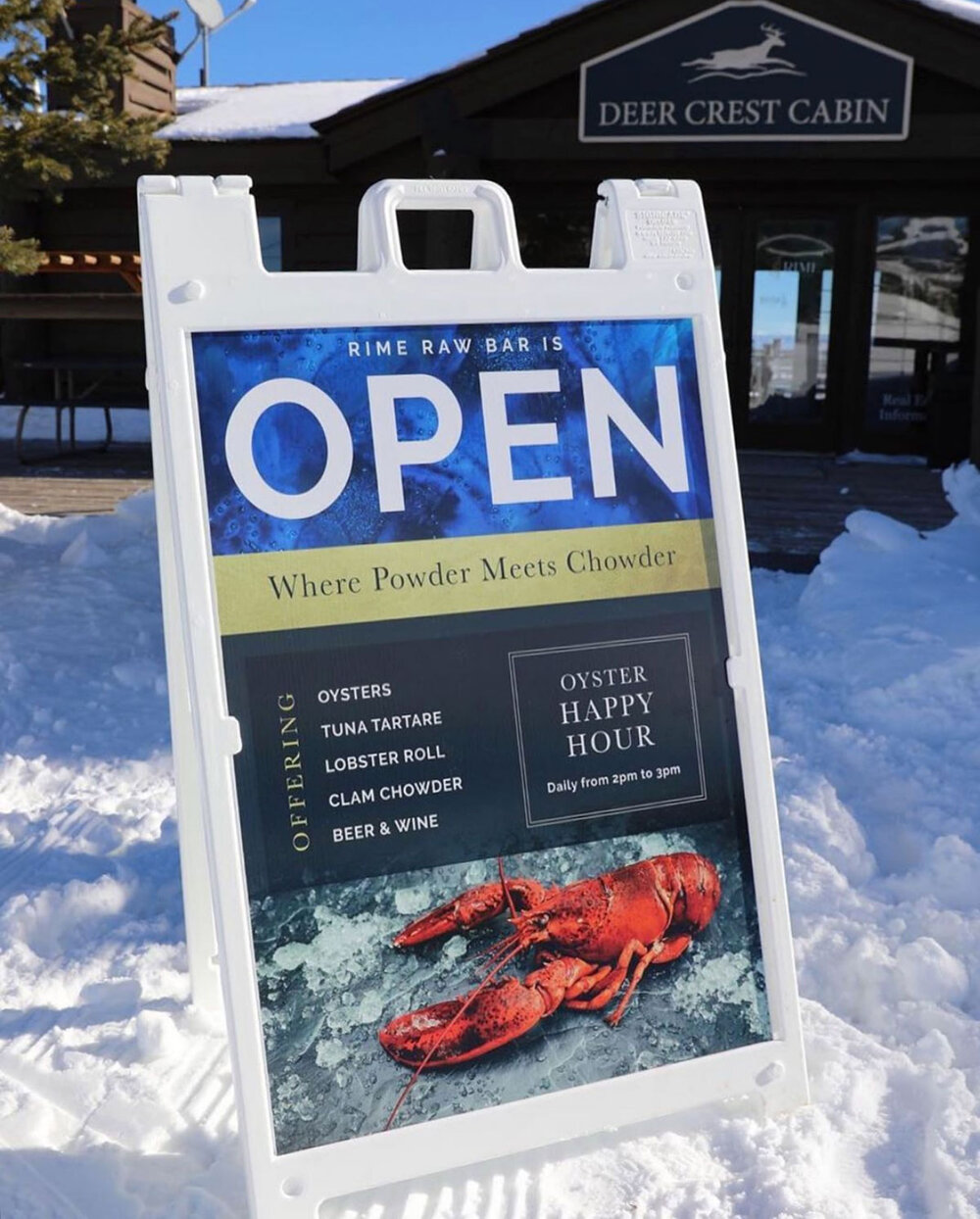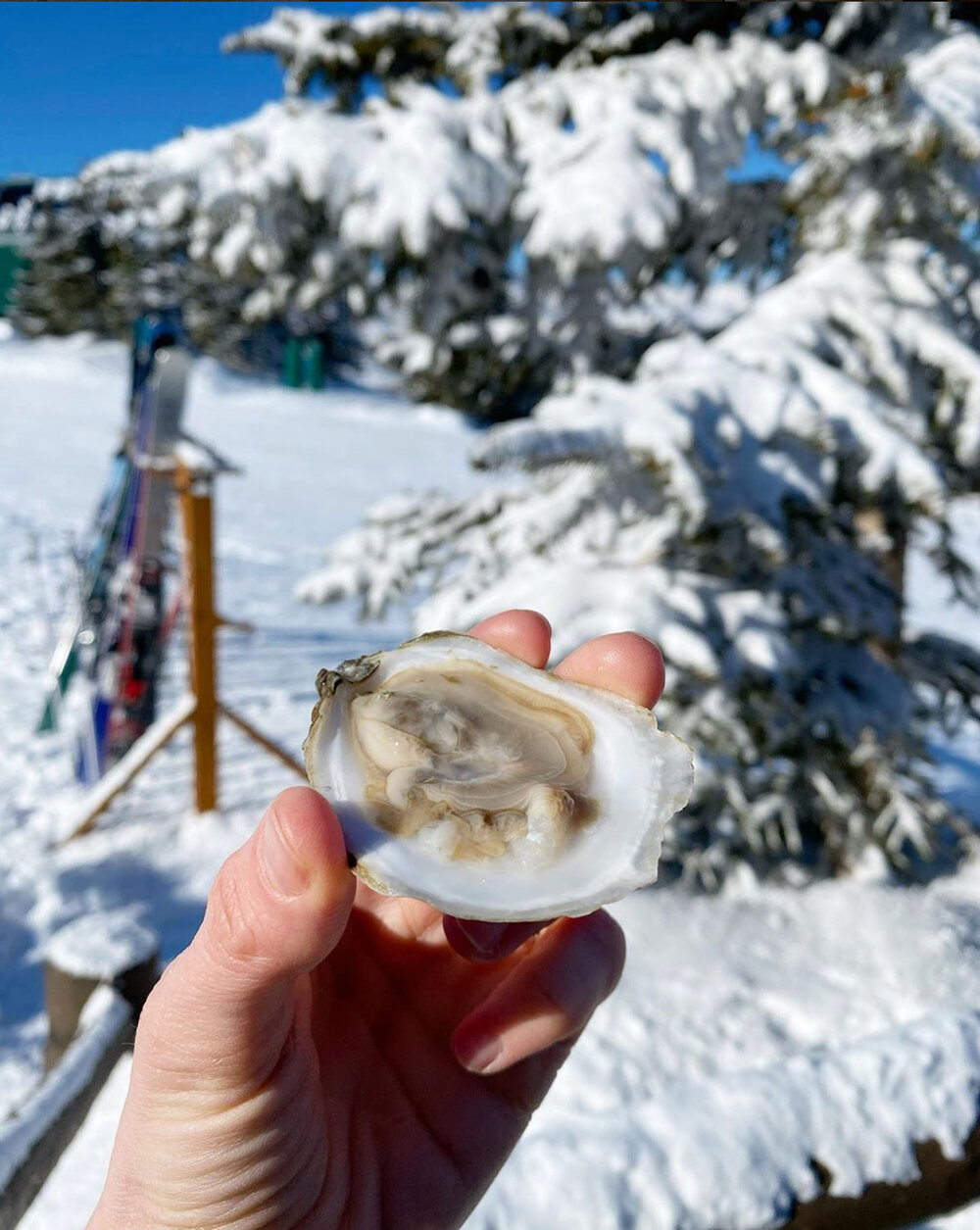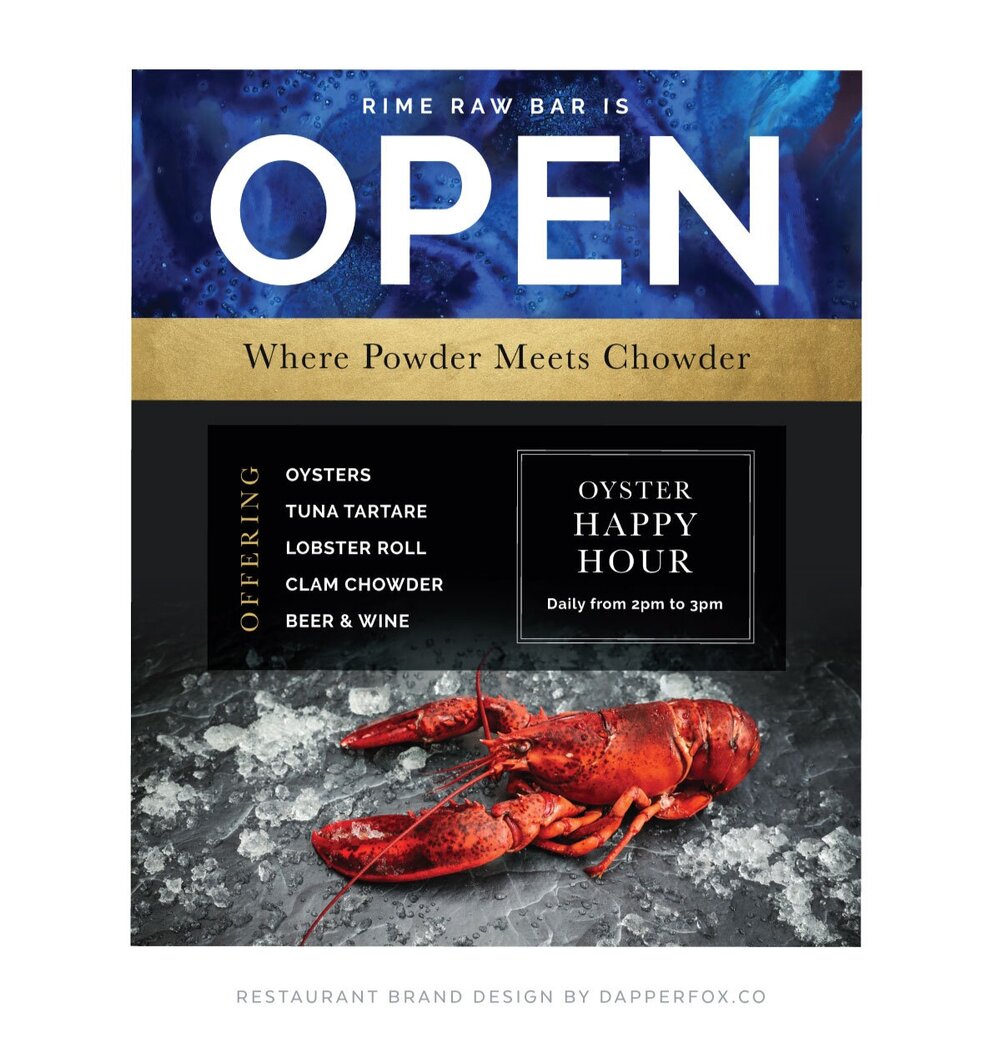 ---
Restaurant Website Design
website design
TOP GOALS
▾

Provide stunning imagery that represents the high quality of our cuisine.
Display the menu options clearly so diners can make informed choices.
Convey the mission + passion behind RIME restaurant.
Designing websites for restaurants, especially here in Utah is one of my favorite things to do! I've worked with over 35 restaurant brands since 2013, and my favorite thing is to be able to test out all of the amazing culinary creations after a new restaurant opens.
Having the opportunity to design the website for RIME was a blast. We brought in the hand-painted elements I created for the brand design, like the ocean-inspired watercolor texture with real salt. Does it get more ocean authentic than real salt on your painted texture?!
We kept the site design clean, modern, and straight forward, with heavy use of imagery and lots of white space on the interior pages. If you're in the Park City area, make sure to check out RIME for some of the best seafood in the state!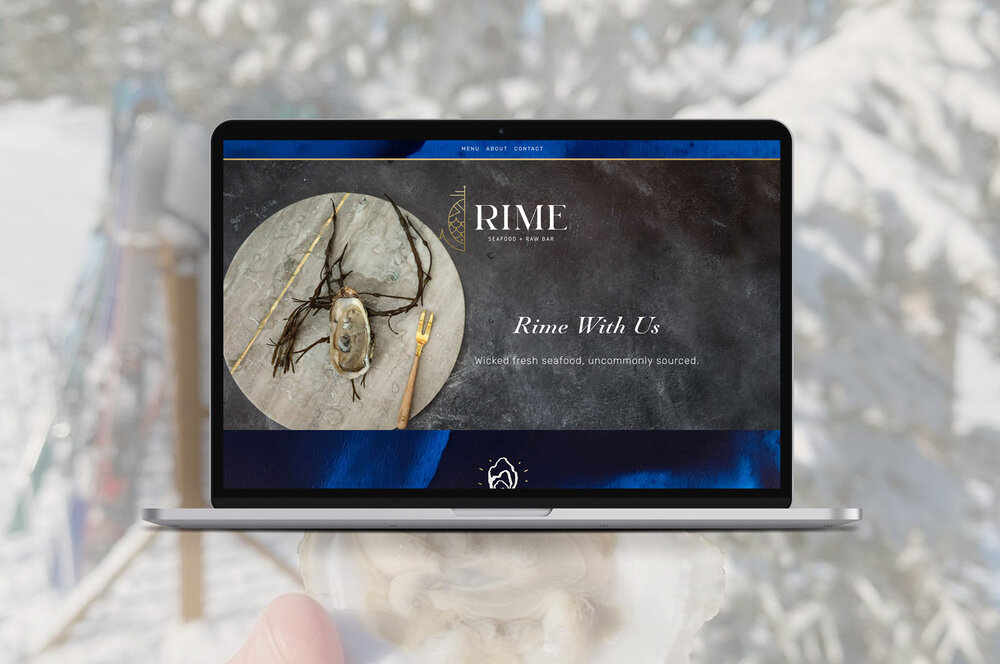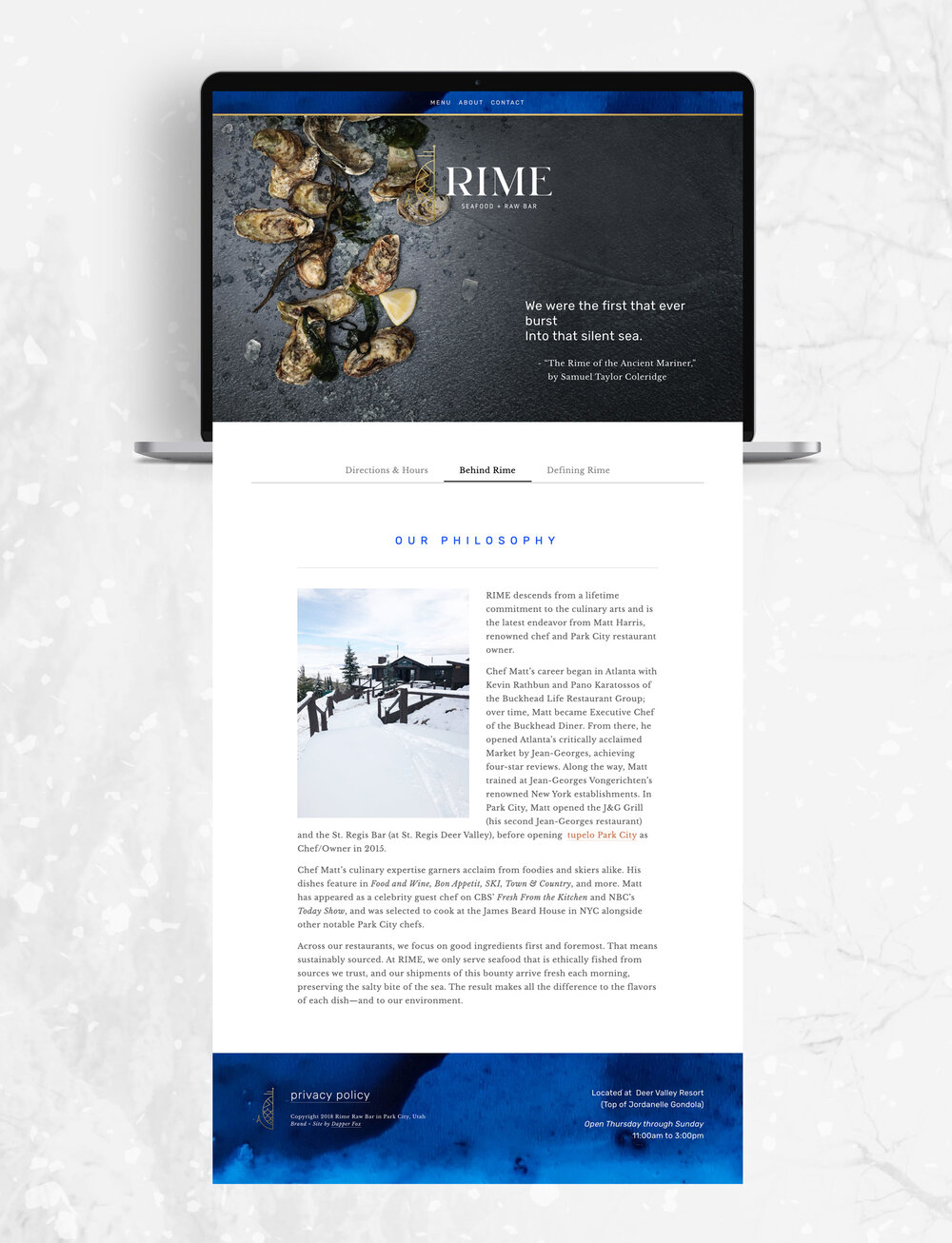 ---
LOVE THIS PROJECT?
Let's create your dream brand together.